The JLACF transitioned from a being a standalone foundation to partnering with Frankie's Friends, a 501(c)(3) nonprofit organization dedicated to finding cures and helping pets with life-threatening illnesses, including cancer.
Since inception, the JLACF has granted over $150,000 to Families and animals in need.
The JLACF has two missions: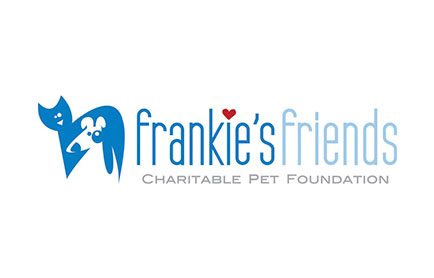 To raise money for the treatment of cancer in animals where pet owners are unable to afford the cost of therapy; and
To raise awareness about the advances that have been made in the field of Veterinary Oncology.

With your help, we can bridget the gap between what is financially feasible and what is medically possible.
The Back Story
Dr. Joshua Louis Lachowicz is a board-certified Veterinary Oncologist who practices at BluePearl Veterinary Partners in New York City. Joshua is also a singer/ songwriter who performs under the stage name Joshua Louis. By blending his knowledge of medicine and music, he co-founded the Joshua Louis Animal Cancer Foundation ("JLACF"), a philanthropic effort to help both people and pets.
A Virginia Tech alumnus (BA Biology 1999), Joshua graduated in 2002 from the Virginia-Maryland Regional College of Veterinary Medicine. He completed an internship in small animal medicine/surgery in New York, which was followed by a residency in oncology in Connecticut. He became a diplomate of the American College of Veterinary Internal Medicine in 2006, specializing in oncology. Joshua is a private practitioner who also plays an active role in teaching, researching and publishing.
"Helping Animals Fight Cancer… One Song at a Time"
"No owner wants a pet to suffer because medical care is out of reach"
Joshua began his musical endeavors by mastering the piano at a young age– an instant connection that rapidly parlayed into song writing.  While at Virginia Tech, Joshua continued to pursue his passion for music, headlining as an entertainer at various venues around the region.
The creative arts have always served as a balance to Joshua's medical career.  The life-altering experiences of dealing with cancer on a daily basis are reflected in the melodies and lyrics of his music.  This unique blend of talents and desire to help others is what serves as the foundation for the JLACF.